Today I went to Anthropologie because it is one of my favorite stores (that I can't really afford to shop in) and I just can't pass one up without going to check out what's on sale. I also really like it because I truly feel inspired creatively whenever I go inside. So many pretty things! As I was walking through the store today my eye was caught by the most adorable little stoneware measuring spoons. And then I brought myself to look at the price tag and was shocked that they are under $20. I literally gasped a little bit at the cuteness of these measuring spoons and their near affordability. Then I remembered that I don't have my own place to house them in...and that made me sad.
Oh, cute little measuring spoons, please hold out for me. Perhaps someday :)
I went onto the Anthropologie website to get the above picture for you :) and found that they have so many more cute measuring spoons. I love them all!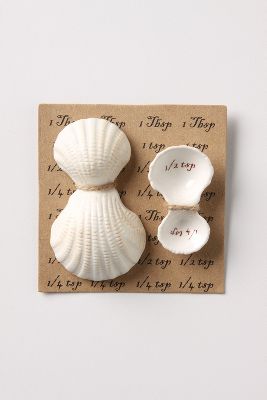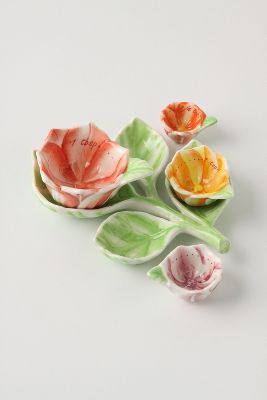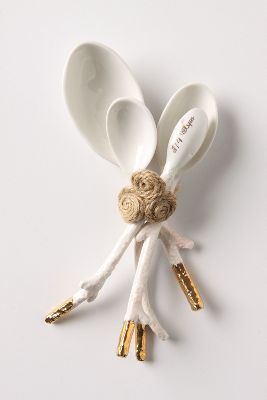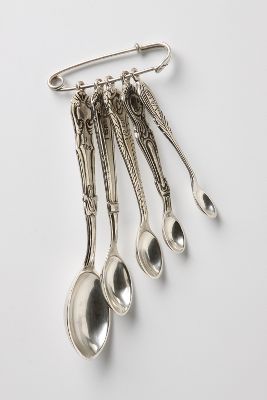 I need somebody to get married, so that I can buy them some cute spoons...or maybe I should get married myself :)